Star Tours are back at The Coronation Street Experience
Ah, love, listen up! I've got a right treat for all you Coronation Street fans out there. It's time to dust off your leopard-print coats and feather boas because the Coronation Street Experience's Star Tours are back with a bang!
Coronation Street fans are being given another chance to meet members of the TV soap's cast during special events this summer. Coronation Street Experience is offering the opportunity to take a tour of the real set as well as greeting one of the show's actors.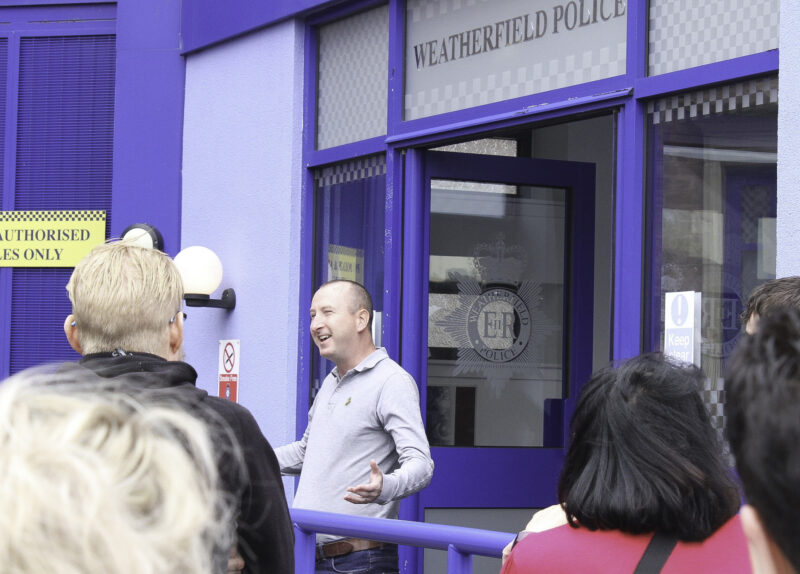 Get yer bloomin' bums on the cobbles for a star-studded Coronation Street Experience!
Now, I can't reveal which cast member will be guiding you lucky lot each time—it's a surprise, innit?
But let me tell ya, last weekend, we had our very own Andy Whyment, famous for his role as the loveable Kirk Sutherland, strutting his stuff and making dreams come true. And he did a smashing job!
Brother of Maria Jane Connor (née Sutherland), Kirk was initially cast for a supporting role of only seven episodes, but look at him now! He's become an integral part of the Coronation Street family, capturing our hearts with his endearing charm and comedic timing. Andy's infectious energy and genuine connection with the audience left everyone starry-eyed and craving more. The laughter was contagious, and the memories made will be cherished forever.
"In Underworld, Kirk is the king of packing!" – Andy Whyment
And if that's not enough to get ya all in a tizzy, we've had the likes of Peter Barlow himself, the charming Chris Gascoyne, our very own Tyrone Dobbs, the dashing Alan Halsall, and the lovable Gemma Winter, played by Dolly-Rose Campbell, making appearances on previous tours. Ain't that a star-studded line-up?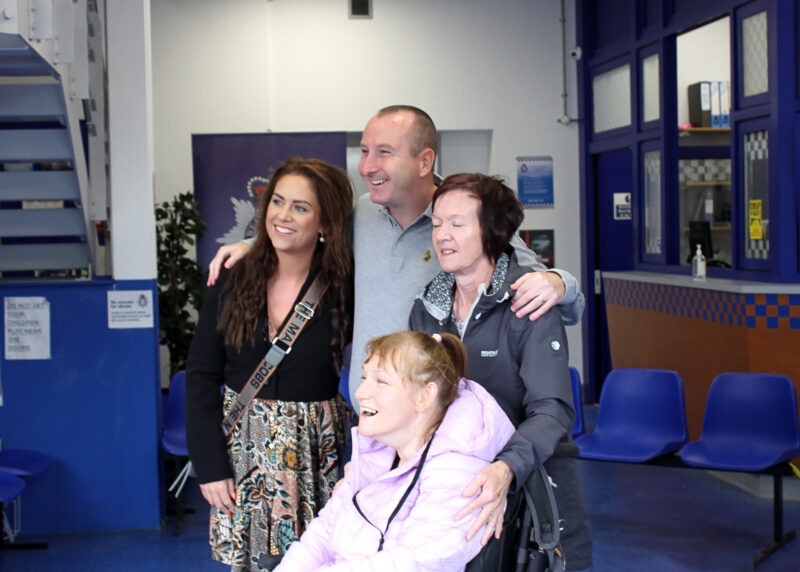 The actors who play Kirk Sutherland, Tyrone Dobbs, Gemma Winter and Peter Barlow have all taken part.
Once you've had your fill of rubbing elbows with the celebs, embark on an exclusive behind-the-scenes tour that'll whisk you away to the heart of Coronation Street. Prepare to uncover the hidden corners and catch a glimpse of iconic replica sets, including the legendary Rovers Return and the delightful Roy's Rolls.
The exhibition is a treasure trove! You'll find costumes and props that'll transport you through 60 years of drama. We've even got Deirdre Barlow's iconic glasses, bless her soul. And if you fancy a trip down memory lane, we've got a cinema showin' all the Corrie highlights on a proper big screen.
If you're as excited as I am, tickets for the full Coronation Street Experience can be booked most weekends when the film set isn't in use for filming. Prices start from a mere £7.50 per person for the exhibition alone. But let's be honest, you'll want the full shebang, won't ya? The tour and exhibition combo is just £35.00 per person, my darlings. A proper bargain, I tell ya!
The Star Tours are goin' for £45 for adults and £42.50 for the young 'uns. To make sure you get your bloomin' bums on them cobbles, head over to Coronation Street Experience Star Tours and book your tickets before they fly off faster than Hilda Ogden's flying ducks!