The narrow, time-worn cobbled streets of Weatherfield have held countless secrets, dramas, and unforgettable moments. For over 60 years, Coronation Street has welcomed millions of viewers into its close-knit community. Now, in a once-in-a-lifetime experience, fans were invited to step behind the scenes and meet one of the street's most iconic characters, Chesney Winter-Brown.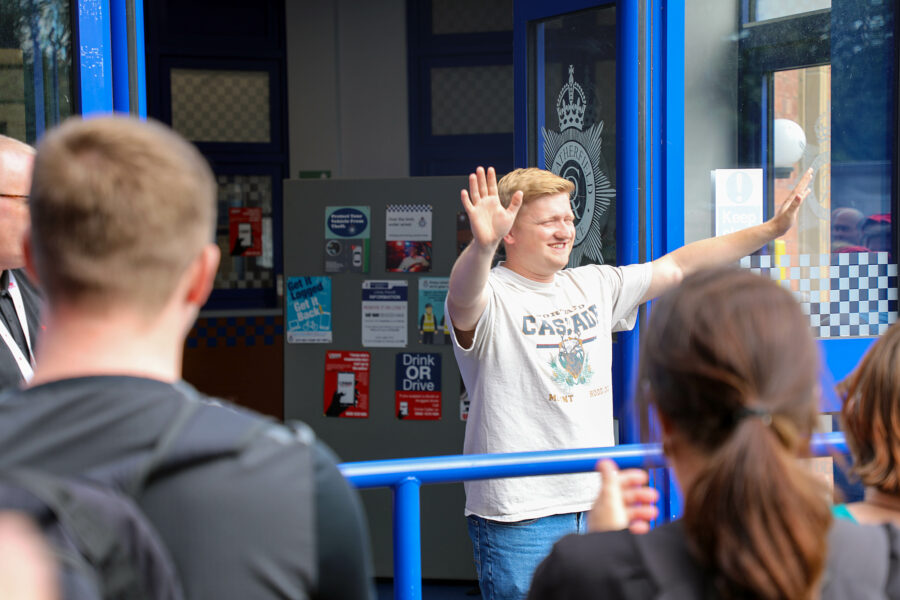 As our group of excited fans gathered, our effervescent tour guide Reece boomed, "Okay so do we have any Coronation Street fans?" met by an equally loud, "YES!" from the crowd. The air was electric with anticipation.
"You are about to meet one of the biggest stars of Coronation Street. He celebrates TWENTY years on the cobbles. He's had some of the biggest storylines going. He's an absolute legend. I'm going to give you a few clues. He is now married!"
"It's Craig! It's Craig!" A guest eagerly interjects.
Ah, not quite.
"I will give you another clue. Many years ago, he had a very famous dog called Schmeichel."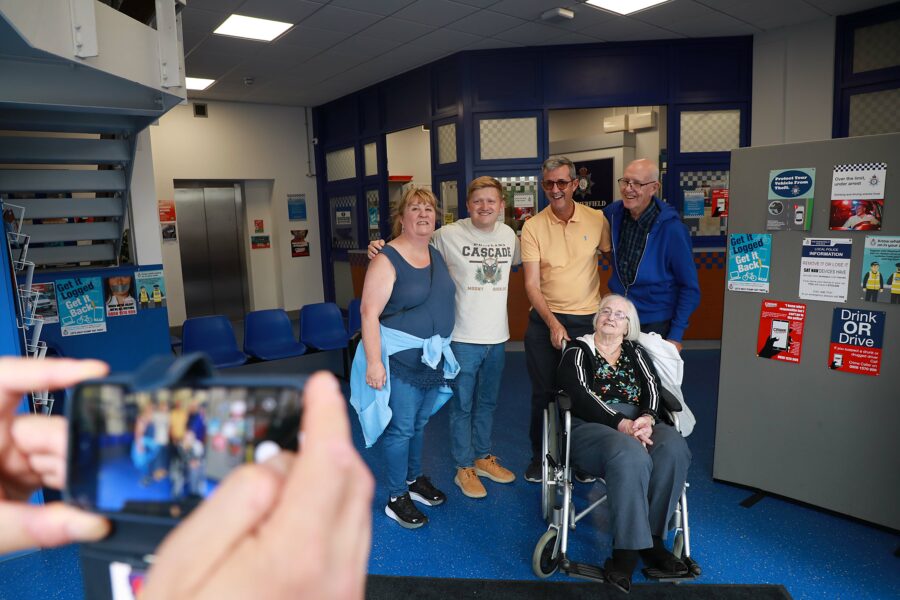 "It's Chesney! It's Chesney!"
Hints dropped by Reece about a surprise star led to shouts of joy and recognition when Chesney – or rather, Sam Aston, who has flawlessly played the character since 2003 – emerged. The crowd erupted with applause and excitement, with one enthusiast shouting, "HIYA CHESNEY!"
As fans eagerly shook hands and snapped photos with Sam, his warm greetings made everyone feel like they were genuinely reconnecting with an old friend. The camaraderie was undeniable; the joy, palpable.
"Cheers guys. Thanks guys for coming out. I'm Sam Aston, I've played Chesney since 2003. Way back when I had my big dog Schmeichel."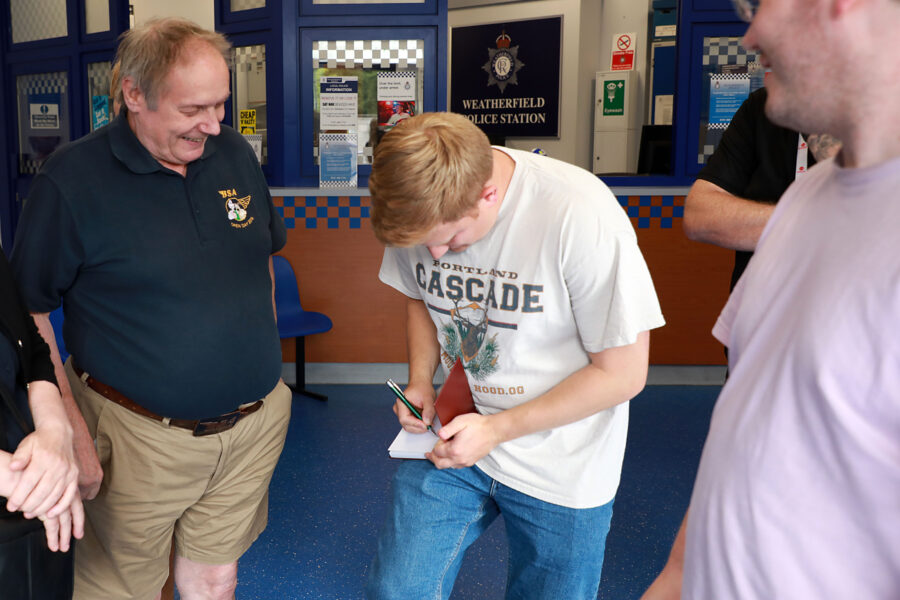 Chesney Eric Winter-Brown has endured one of the most tumultuous journeys on Coronation Street. His youthful mischief, the iconic bond with his dog Schmeichel, his journey of love and heartbreak, his evolution into a devoted father, all while navigating the rough terrains of the cobbled street, have made Chesney a character to root for, to weep for, and above all, to love.
The special tour offered fans more than just a meet-and-greet. Guests embarked on a 90-minute journey, exploring the exterior production site, getting up close with the familiar storefronts, and even walking into the heart of the street's social life – a replica set of the iconic Rovers Return, and for a sweet bonus, Roy's Rolls.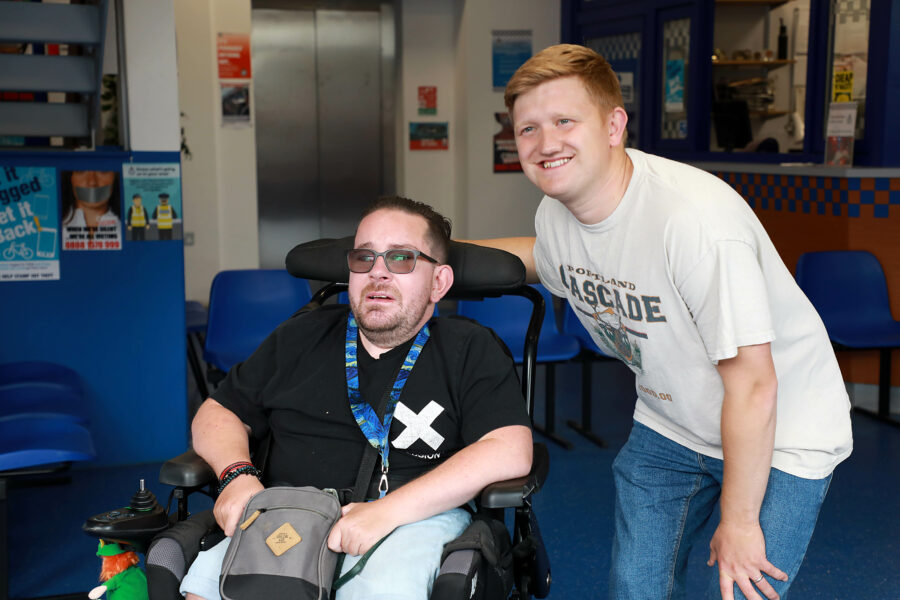 Amidst the hustle and bustle, fans couldn't resist asking Sam about other beloved characters. "Where's Gemma?" one fan shouted. With a smile, Sam responded, "She's at home with the kids."
One of the most significant storylines involved Gemma discovering she was pregnant. However, the couple got the shock of their lives when they found out they were expecting quadruplets. The pregnancy was challenging for Gemma and put a strain on their relationship due to the medical risks and financial implications. After the birth of Aled, Bryn, Carys, and Llio, the couple faced the enormous task of raising four babies, which resulted in numerous comedic and touching moments.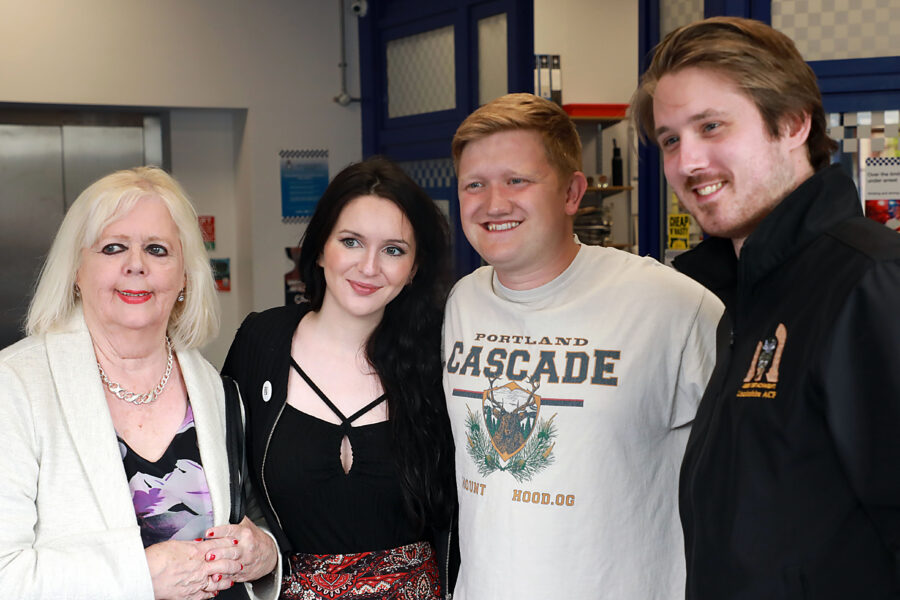 There's a reason Coronation Street has remained a beloved institution for generations. The street, its stories, and the characters resonate deeply. They remind us of our own struggles, joys, love, and heartbreaks.
For fans, this isn't just a street or a set; it's home. And on this unique tour, home welcomed them with open arms, nostalgic tales, and memories to cherish for a lifetime.
Would you like to meet the Coronation Street cast? Book your special Star Tour today and create your own memories on the famous cobbles!