Weatherfield has been the iconic setting for Britain's most famous soap opera, Coronation Street, for more than six decades. And last weekend, fans had the chance not only to walk its cobbled streets but also to meet one of its most charismatic and recent stars – Tony Maudsley, the face behind George Shuttleworth.
For those who may have missed a few episodes, George Shuttleworth joined the world of Coronation Street back in 2018, when he was introduced to Audrey Roberts and Ken Barlow at his father's will reading. From a family of undertakers, George took over the Shuttleworth's Independent Funeral Directors. And while his business dealings with Preston's Petals got off to a rocky start with Mary Taylor, things did smooth out, much like his interesting genealogical connection with Gail Rodwell.
Our tour kicked off with Alfie, the spirited tour guide, dropping hints about the surprise guest. When he revealed, "I am of course talking about George Shuttleworth, also known as, Tony Maudsley!" the excitement was immense.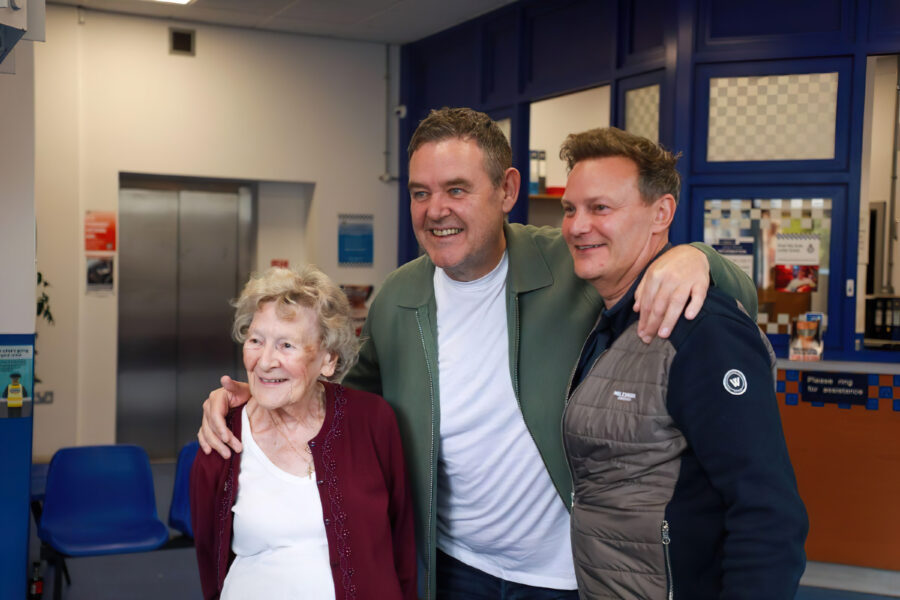 "I'm your friendly neighbourhood undertaker or as some of the other cast like to call me, the grim reaper!"
Crowd go wild!
Making a grand entrance outside the Weatherfield police station set, Tony Maudsley greeted everyone, "Welcome to Weatherfield!" With a twinkle in his eye, he added, "And you've brought the sunshine with you! This group is so much better looking than the last one." Drawing chuckles from the crowd, he reminisced about his time on the Street and the changes since his Benidorm days, complete with hot pants and dyed blonde hair.
Eager guests didn't hold back their questions. One fan eagerly asked, "How long are you planning on staying on Corrie?" Tony, always quick with a quip, answered, "Well you know the thing is, because I'm the undertaker, they can't kill me off! No-one to bury me is there?"
A guest, with a cheeky grin: "Todd might!"
Tony, chuckling: "I will sack him first! And my lovely eyelash (a nickname for Eileen Grimshaw, Todd's mum) wouldn't let him! As she loves me you see." 
Laughter echoed across the set, especially when a cheeky fan inquired about those infamous hot pants, prompting Tony's playful offer of a sneak peek for "an extra £10." All in jest, of course.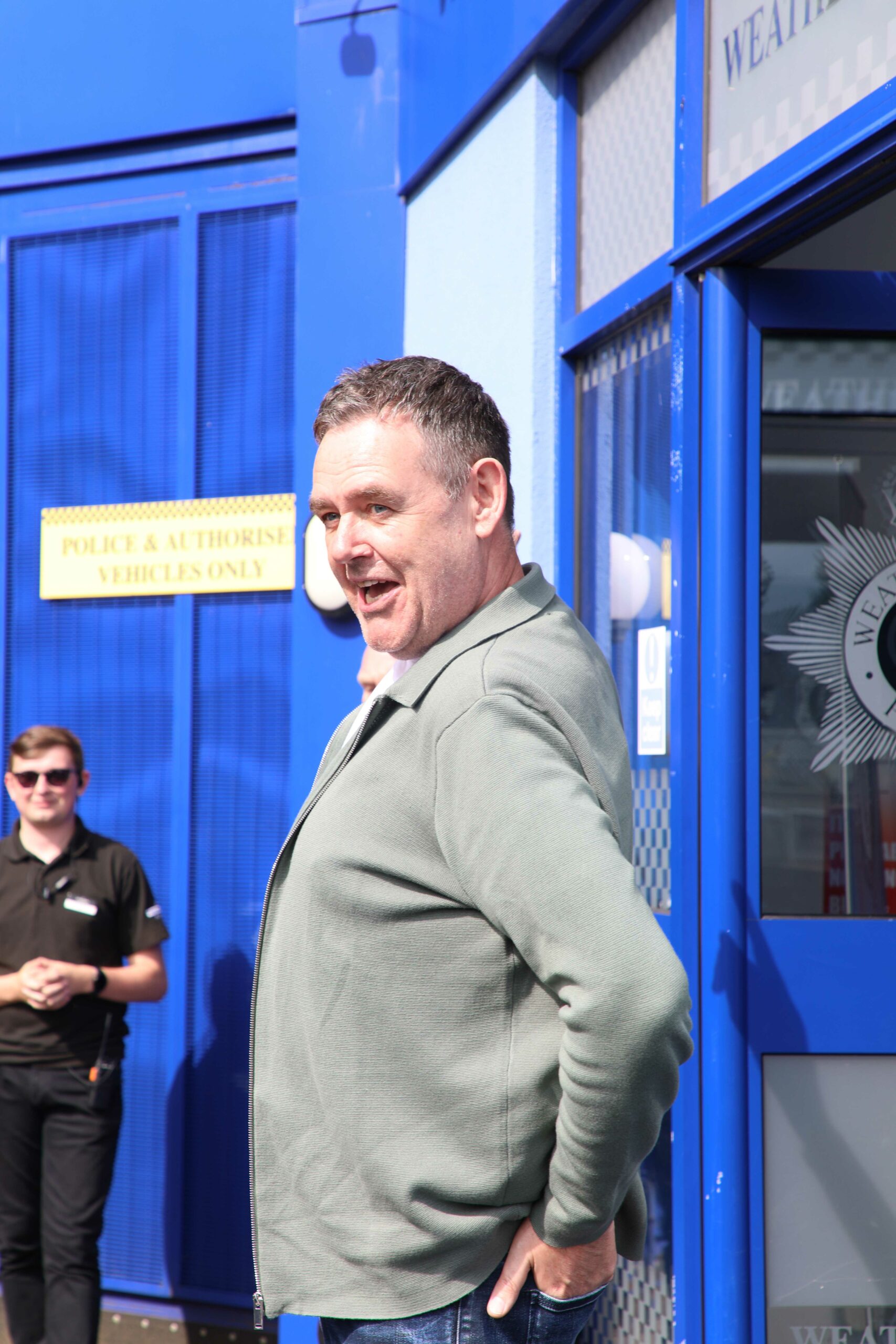 The opportunity to take photos with Tony inside the Weatherfield police station set was the cherry on top of this once-in-a-lifetime tour.
Don't miss out on this unforgettable Coronation Street Experience – where you can witness the magic behind the scenes, stroll down the iconic streets, dive deep into the show's history at the exhibition, and maybe even rub shoulders with one of your favourite stars, all in the heart of Salford.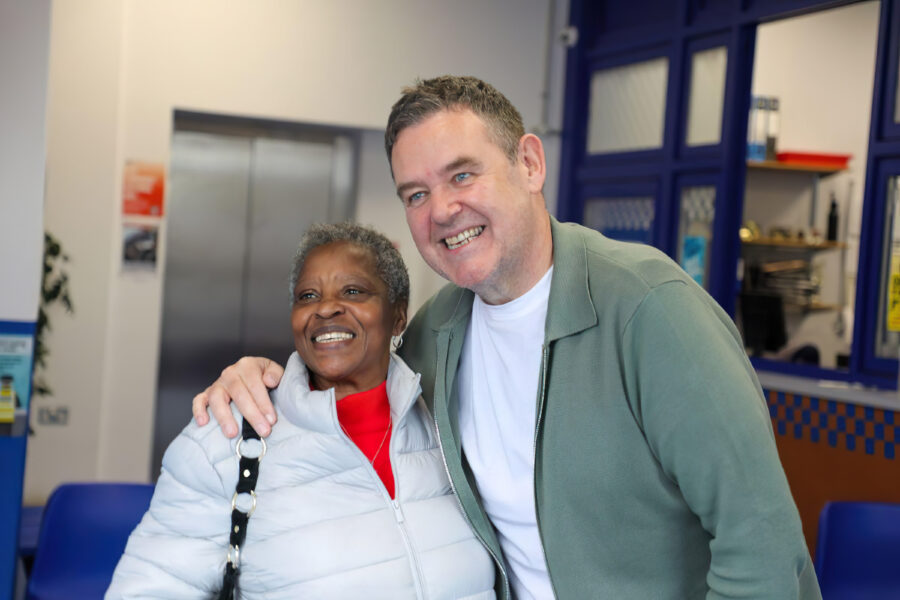 So, my loves, if you fancy a bit of a do, a snap with a Corrie star, and a pint at our very own Rovers Return (imaginary pint, I should say), then pop on down for this special Coronation Street treat. Get your Star Tours tickets today, and meet the cast of Corrie, before they fly off like Hilda Ogden's ducks!