Alright, ducks! Let me tell ya, when word got out that Bill Fellows was hosting a Coronation Street Experience, everyone and their auntie wanted in! This wasn't your run-of-the-mill tour. This was a trip right into the heart of our beloved Weatherfield.
Now, the energy, as soon as things kicked off, was something else. Daniel Meyer, the ever-enthusiastic Duty Manager, greeted us with, "Good afternoon guys, are you all okay? What do you think of Shaun the tour guide so far?" I heard a few giggles and cheeky comments. And then Shaun, the mischevious tour guide, shouts, "WHO SAID RUBBISH?" He set us up for a day full of laughs, a trip down memory lane, and pure excitement.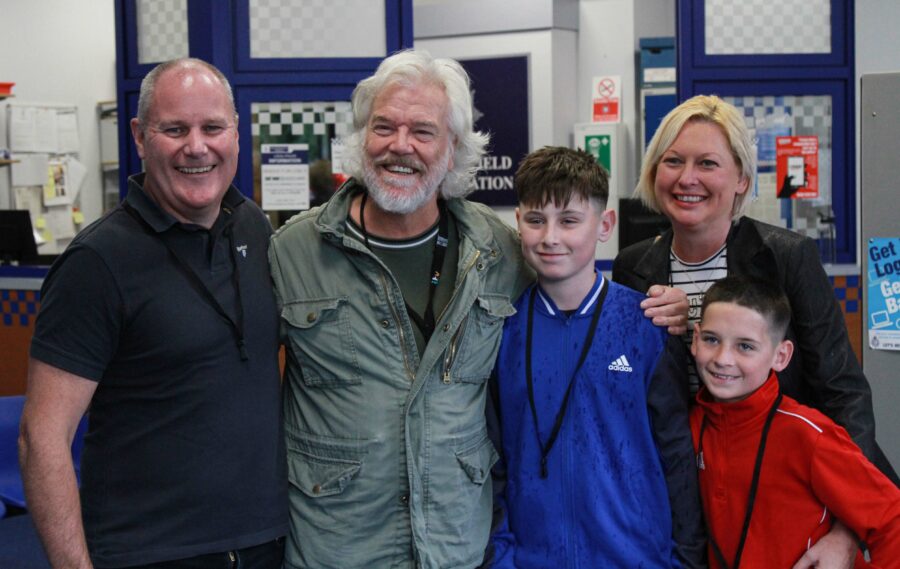 Then, the moment we'd all been waiting for. "Alright folks! Who have we got for you today? So this character has been in Coronation Street for a couple of years now. Before that, he spent a lot of time in jail for a crime he didn't commit. He's one of the A-team actually. These days, he's spending him time in Speed Daal restaurant…"
"It's Stu Carpenter! Ladies and gentleman, Bill Fellows!"
The place went wild! There stood Bill Fellows, the chap who plays Stu Carpenter. Stu's story of being wrongly accused and finding his way on the cobbles has had us all gripped.
And what a tale Stu has to tell! From his days cooking in the Navy to a 27-year imprisonment, reconciling with his granddaughter Eliza, and sparking a romance with our beloved Yasmeen. Quite the rollercoaster, indeed!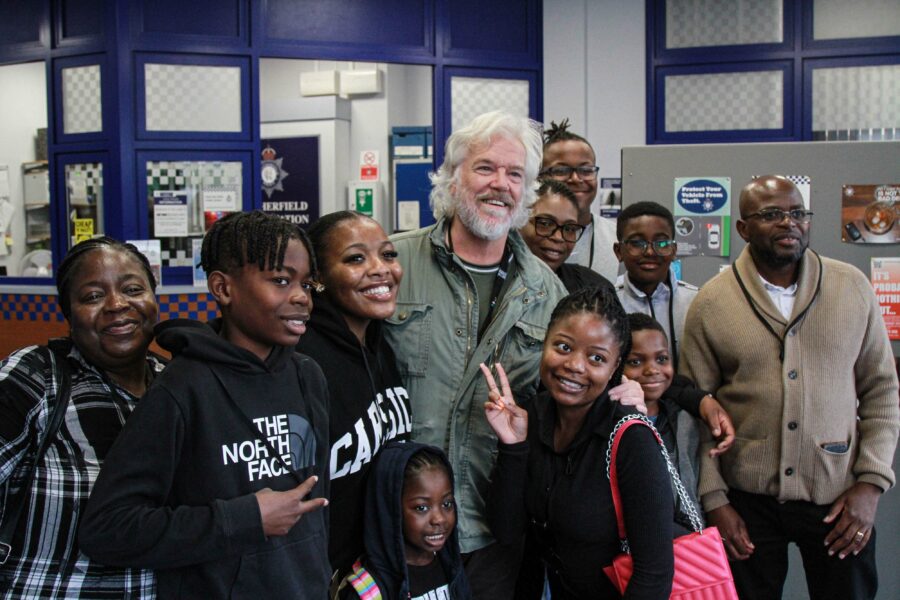 Bill, bless him, shared some juicy behind-the-scenes bits. Making fun of his character's drama, he said, "You'll be pleased to know, I'm not going to offer Roy Cropper out for a fight." We had a proper laugh! And him chatting about thinking Manchester's drizzle was a tall tale? Priceless. But don't get me started on his role in Ted Lasso. Talented fella, that Bill.
"I'm from Middlesbrough, and I thought Manchester's weather was a myth – it's not is it?" – Bill Fellows
The tour, oh! It was something else. We had a wander around where the magic happens. Every corner had a story, every brick whispered a secret. But walking into that replica of Rovers Return and Roy's Rolls? It was like stepping into history, it was.
Fans, bless 'em, got their moments with Bill, asking questions and getting those treasured snapshots. It wasn't just about meeting the actor, but about feeling a connection to a show that's been with us through thick and thin.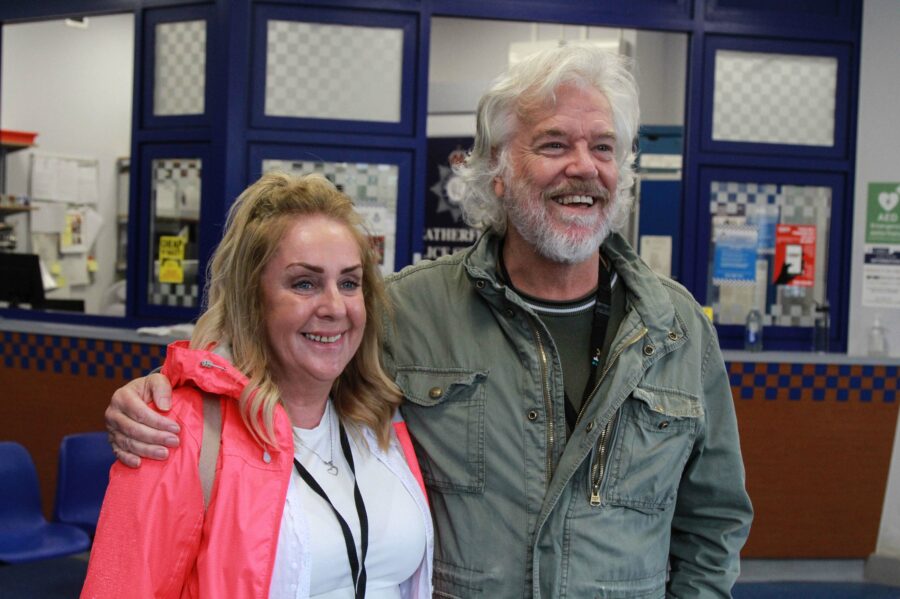 Wrapping it up, loves, this day was more than any of us could've hoped for. It was like being transported into the very heart of our favourite show and rubbing elbows with the talent that brings it to life.
So, a massive cheers to Bill Fellows for making it a day to remember. Here's to more such fab days in our Weatherfield!
All said and done, this Coronation Street Tour was an experience to cherish. From immersing in the show's iconic sets to reminiscing over its storied past, it was a journey every Corrie fan would treasure.
Keen to meet the Coronation Street cast? Don't delay! At £45 for adults and £42.50 for kids, tickets are flying faster than Betty's hotpot off the stove.
Dive into the immersive Coronation Street Exhibition, revel in decades of drama through props and costumes, and relive unforgettable moments at the Corrie cinema.