As I approached the Coronation Street Experience, the iconic cobbles gleaming beneath the afternoon sun, the sense of nostalgia was palpable. Few places hold such a rich tapestry of British drama, and this tour promised an exclusive behind-the-scenes look, featuring a special introduction by none other than Todd Grimshaw himself.
As the crowd gathered, the tour guide's enthusiastic declaration echoed the sentiments of many: "It's Gareth Pierce, but we know him as Todd Grimshaw!" Gareth Pierce, with his infectious energy, took the stage. His recounting of Todd Grimshaw's complex relationships and the shenanigans at No. 11 had the audience in splits. The fun tidbits about the current dynamics of the Grimshaw house offered a great prelude to the tour itself.
"Thank you all! Welcome! You're on the Corrie Tour so I'm sure loads of you have got encyclopaedia knowledge of the show but I will give you a little intro. My name is Gareth, and I play Todd Grimshaw, Eileen Grimshaw's son. I've got a brother Jason as well, he's currently in Thailand."
For a character that has faced his share of love, loss, and redemption, Todd's journey has been nothing short of a rollercoaster. The youngest son of Eileen Grimshaw, his early life in Coronation Street was marked by young love and coming to terms with his sexuality, leading to heartbreaking repercussions.
"Todd works in Shuttleworth's, which is a funeral directors, with George. To complicate matters further, George is dating Todd's mum Eileen. Much hilarity ensues."
"We all live in No. 11 and it's quite a busy house. We've got Sean. His son Dylan. Plus we've got a lodger, Mary. And George's sister Glenda is in and out." 😂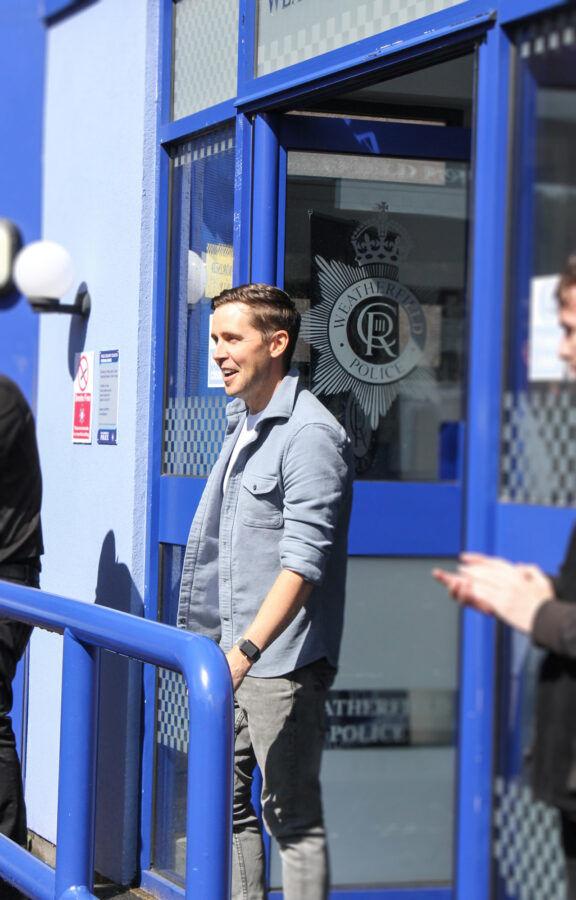 "Todd has been in the show for over twenty years now. And I'm in my fourth year of playing Todd. Yes obviously we get a lot of nice comic stuff in The Undertakers, but Todd is a little devious and sneaky at times as well."
"Todd is trying to prove himself as a redeemed character, don't read too much into the fact I've just walked out of the Weatherfield police station." 😂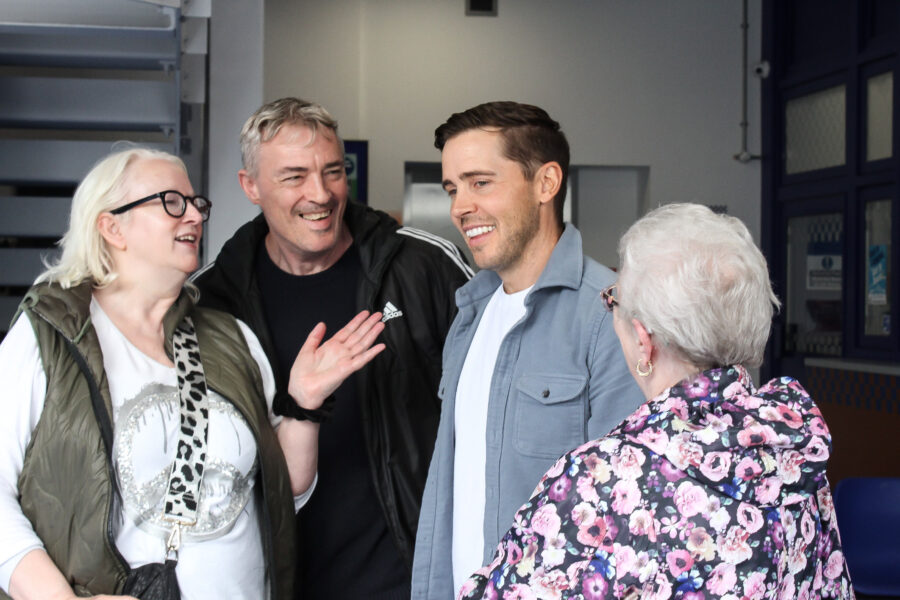 After the Coronation Street cast meet and greet, fans were led through iconic settings such as the Rovers Return and Roy's Rolls. The attention to detail in the sets was impeccable, giving attendees the sense of being part of Weatherfield.
The Coronation Street Tour offered more than just a walk through the sets; it was a trip down memory lane. For long-time viewers, every corner of the set brought back memories of classic storylines, heated confrontations, and touching moments.
It wasn't just the sets that left an impression. Having Gareth Pierce's personal touch – his anecdotes, his reflections on Todd's journey, and his cheerful interactions – elevated the experience. His warmth and genuine appreciation for the show's fans was evident throughout.
To wrap it up, the Coronation Street Experience was more than just a tour; it was a heartfelt tribute to decades of storytelling. With its rich character arcs and an opportunity to literally walk in the characters' footsteps, it's a must-visit for every Corrie enthusiast. If the streets of Weatherfield have ever held a place in your heart, this tour will reignite your love for the show. As for Gareth Pierce – his charming presence made an already memorable tour simply unforgettable.