On a sunny day at the Coronation Street Experience, fans gathered with anticipation, eagerly awaiting the beginning of their tour of the famous production site. As they buzzed with excitement about the street's latest scandals, their guide, Scott, took to the stage, promising a surprise they'd never forget.
"Well people, I've got a little bit of excitement for you," Scott announced, pausing for dramatic effect. He continued, "I'm going to give you some clues. This character has been in the show since 1986. This character was first revealed to us very wet. This character has been married a number of times. This character likes to have a dressing up box ready for their partner. And this character likes to share her jacuzzi with Tim."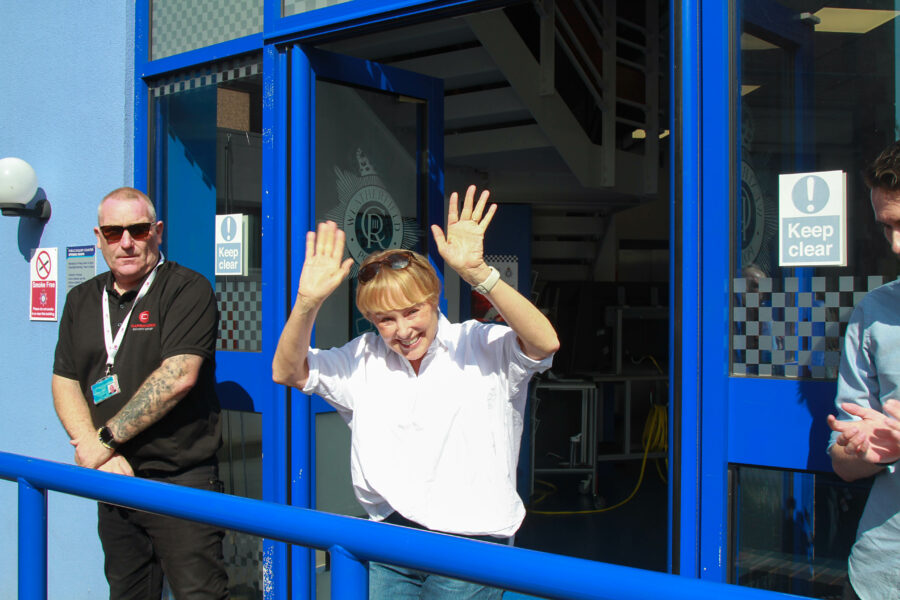 "The problem with this character is she thinks she is middle class on a working class street."
The fans leaned in, whispering guesses. But then, with a flourish, Scott declared, "I have the pleasure of introducing you to Sally Dynevor, who plays, of course, Sally Metcalfe!"
From behind the curtain, Sally Dynevor emerged, beaming with pride and gratitude. "This is the best day ever! Isn't it gorgeous! I've been on the street forever and ever and ever and ever. 1986, I started, and I married Kevin, and now I'm married to Tim. I've got my cross to bear." She laughed, looking genuinely elated to meet the fans.
Scott, ever the showman, quipped, "The dressing up box?"
"Oh yes. That was a great introduction Scott."
Sally Metcalfe, formerly Sally Seddon and Webster, has been a cornerstone of Coronation Street for decades. From her fiery introduction as a teenager splashed by Kevin Webster, through the ups and downs of her relationships, her ambition and her passion for bettering herself and her family have remained a constant.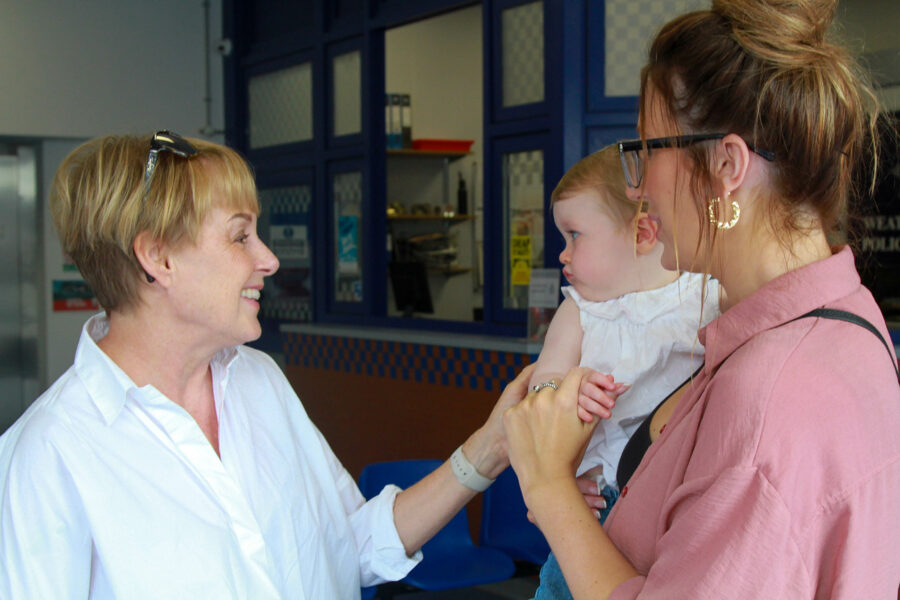 "She's so snobby Sally. You will get to see her jacuzzi on the tour if you peep into her back garden."
As they embarked on the Coronation Street tour, fans enjoyed a close-up look at iconic sets, including Rovers Return and Roy's Rolls. Inside the Coronation Street Exhibition, visitors marvelled at iconic props, from Deirdre Barlow's iconic glasses to Prima Doner's uniform.
Fans took the reins and forged their own paths as they delved into the cobbled streets during a 25-minute free roam period. Many struck poses, took selfies, and captured memories outside famous sets, including Street Cars and Preston's Petals.
"Come in, and take a picture. I'm excited to meet you!"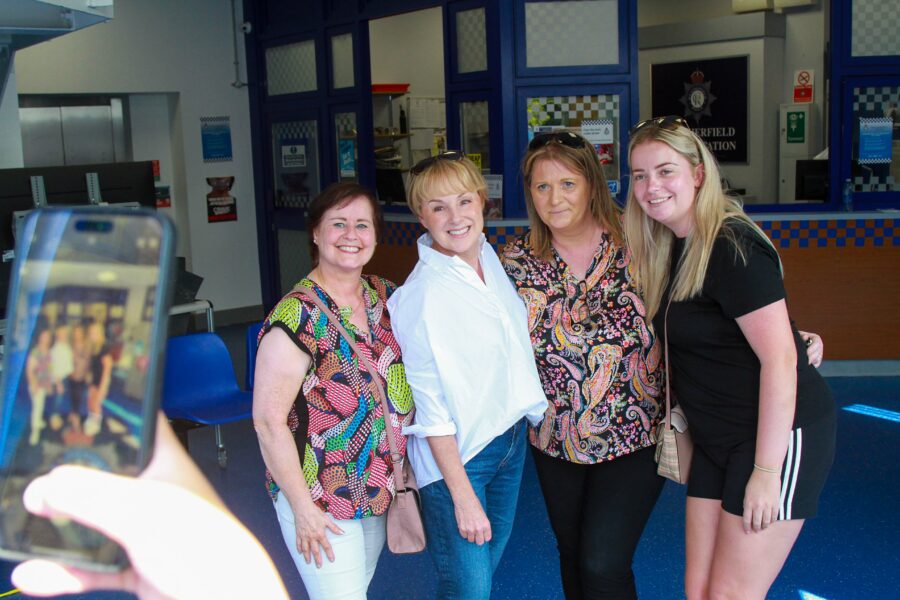 In a show as storied as Coronation Street, it's characters like Sally Webster who've made it the heartwarming and compelling soap it is today. Sally's journey, from her tempestuous past marked by Kevin's infidelities and her own ambitions, to the powerful woman she's become, has been nothing short of transformative. Underneath it all, Sally remains the fiercely protective mother and the upwardly mobile woman with an endless reservoir of resilience.
Throughout her life on the Street, Sally's relationships have been marked by a search for stability amidst the storms. From navigating the rough waters of her relationship with Kevin, her dalliances with powerful men who've often used her, to finally finding contentment with window cleaner Tim Metcalfe, Sally's life has been a rollercoaster. Her ambition drove her to various employment ventures and even a brief foray into politics, though her heart always remained on the Street.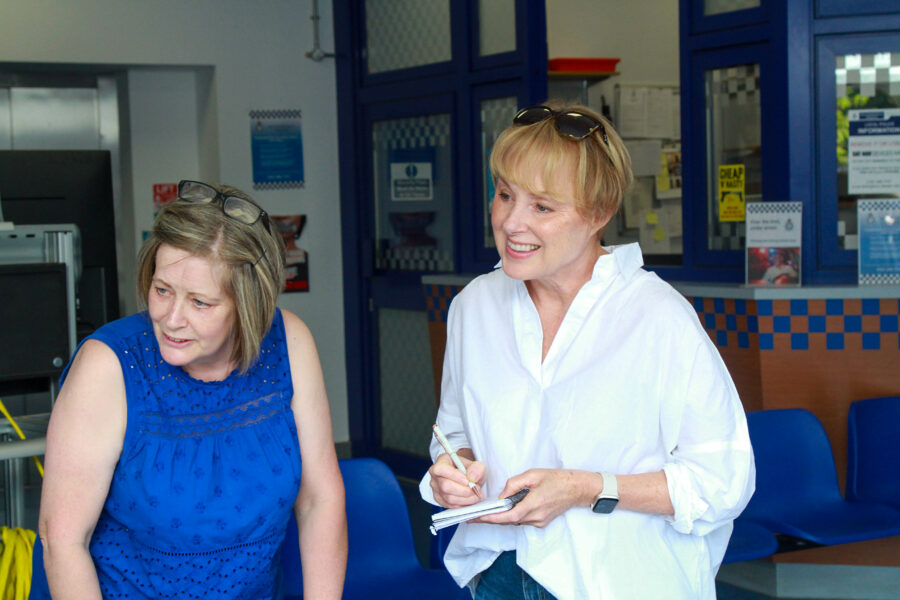 Sally's character, with her imperfections and aspirations, perfectly encapsulates the ethos of Coronation Street: ordinary people leading extraordinary lives, all on a small street in Weatherfield.
This special tour, with Sally Dynevor herself leading the charge, was a love letter to the fans and a testament to the enduring power of the show. As the day came to a close, fans left with their heads filled with memories, hearts full of gratitude, and cameras packed with unforgettable moments.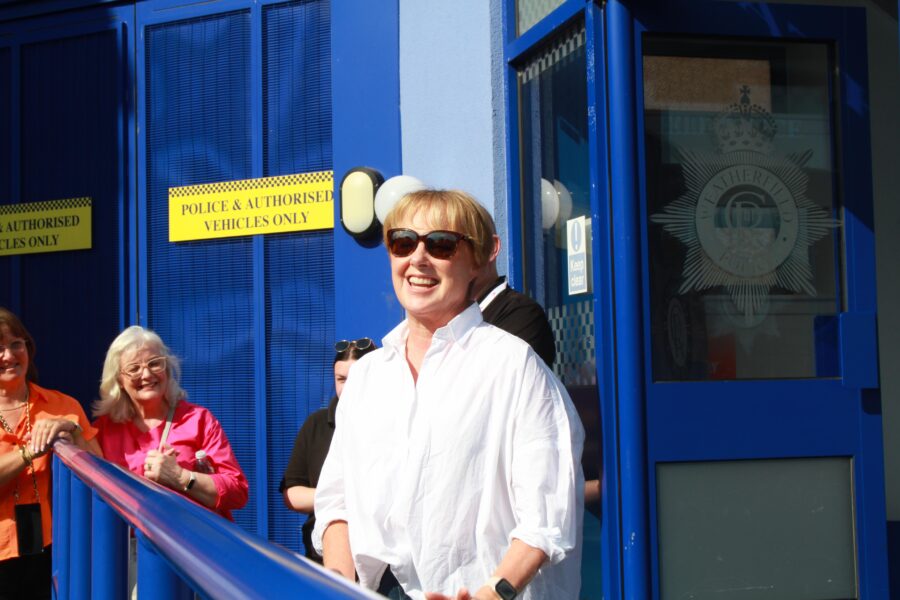 For every Coronation Street fan, this is more than just a tour—it's a golden ticket into the vibrant heart of Weatherfield. These once-in-a-lifetime experiences offer the chance to dive deep into the show's world and meet the Coronation Street cast that brings it to life. Don't miss the magic of the next tour! Secure your Star Tour ticket here for an unforgettable experience.