Let me tell you a story, love. The other day, amidst a right Manchester downpour, our dear Julia Goulding, who you all know as Shona Platt, gave a warm welcome to a gaggle of eager Coronation Street fans at our Star Tour.
She laughed, "So nice to see so many people especially with the weather today. It's awful, isn't it?" A right sense of humour she's got.
Now, Julia's been lighting up our cobbles as Shona for almost seven years, but what you might not know is she's not only a star of the Street, she's also a fan from way back when.
"When I was five years old, on my birthday, I told my mum I wanted to be an actress on Coronation Street and that she needed to take me on the set. So she brought me on a tour when I was 5, and I've got a picture of myself outside the Rovers," Goulding shared, her eyes twinkling with fond memories.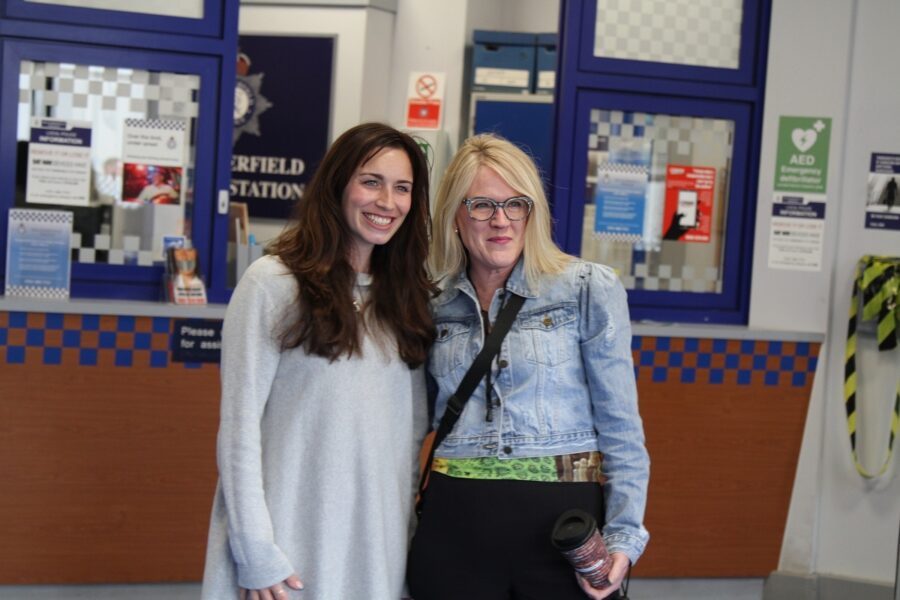 "I was fuming I couldn't go inside the Rovers Return, because you couldn't back then." The crowd's laughter rang through the cobbled streets. Back in those days, it was look, but don't touch. That is, until the opening of the Rovers Return replica set in the Coronation Street Exhibition, where guests can now go behind the bar and ring the actual bell Bet Lynch rang to call last orders.
She continued, "And then again, I came on another tour the Boxing Day before I got the job of Shona."
Goulding's transformation from a wide-eyed five-year-old fan to a popular actress on Coronation Street adds a special touch to the Star Tour, enriching it with her own personal connection to the show. Keeping the crowd in high spirits, she joked, "I didn't realise you hadn't been on it yet, I thought this was the end of your tour. I thought they were saving the best for last, right?" Cueing the crowd's laughter, she invited fans for photographs, fingers crossed for the rain to take a break.
This light-hearted, down-to-earth meet and greet is precisely what makes the Coronation Street Star Tours a must-visit event for fans of the long-standing soap.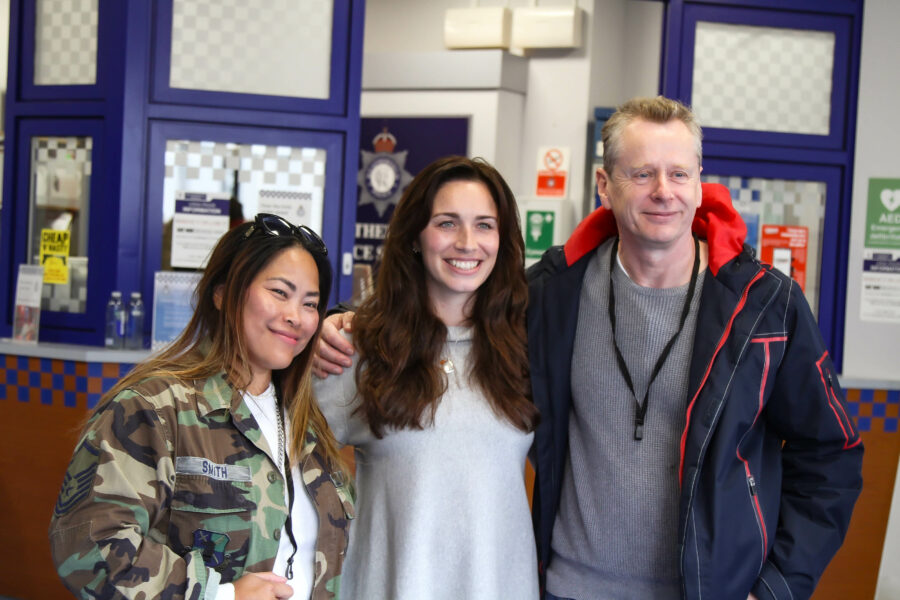 Previous tours have boasted appearances from the likes of the charismatic Peter Barlow, portrayed by Chris Gascoyne, the lovable Kirk Sutherland played by Andy Whyment, and the quirky Gemma Winter, brought to life by Dolly-Rose Campbell. Talk about a star-studded line-up!
Once you've had your share of star interaction, set off on an exclusive backstage tour that will take you straight into the heart of Coronation Street. Get ready to explore hidden nooks and get a sneak peek of iconic replica sets, such as the renowned Rovers Return and the inviting Roy's Rolls.
The exhibition is a trove of treasures! You'll discover costumes and props that will journey you through 60 years of drama. We've even got Deirdre Barlow's signature glasses, bless her heart. If you're in the mood for nostalgia, we've got a cinema screening all the Corrie highlights on a full-size screen.
Coronation Street Experience Star Tours are priced at £45 for adults and £42.50 for the youngsters. To ensure you get your well-deserved spot on those cobbles, book your tickets today before they disappear faster than Betty's hotpot!